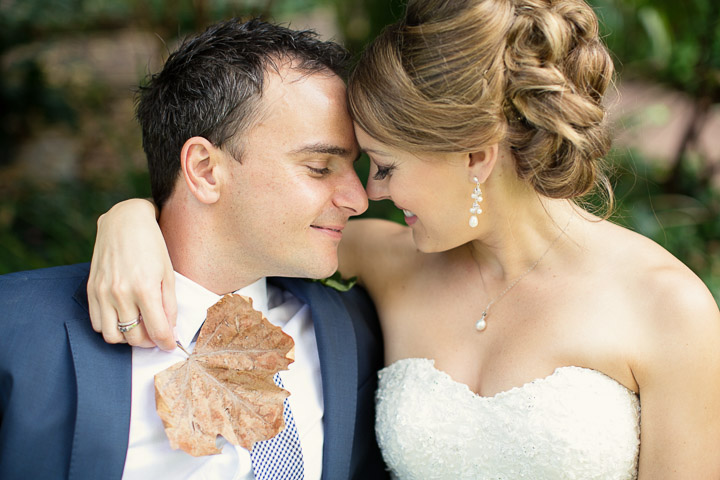 Christine and Jamie held their Friday morning wedding ceremony at the beautiful and popular St. Joseph's Church in Subiaco. They chose to have a string quartet for their ceremony and the acoustic of the church sounded divine with this ensemble. Our string quartet was comprised of Erin Chen and Pascale Whiting playing violin, Katie McKay on viola and Sidney Harvey on cello.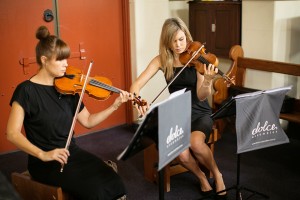 The couple chose all classical music for the ceremony, as per the requirements of St. Joseph's Church. Christine and her bridesmaids walked up the aisle to Pachelbel's Canon in D. This piece works beautifully as a processional as it easy for the musicians to appropriately finish once the bride has reached the altar. The couple signed the marriage register to Bach's Air on a G String, which is a suitably reflective piece. The couple recessed to Handel's Arrival of the Queen of Sheba – a joyous and uplifting piece, which is a very popular choice for the congratulatory section of the ceremony.
Thank you to Nicolle Versteeg Photography for the beautiful photos. She has also written a blog about their special day, which you can read here.