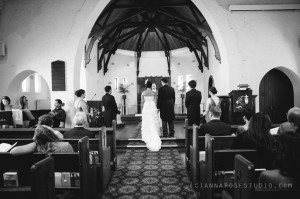 Live music is a wonderful addition to all wedding ceremonies and is often a requirement for many churches. Having a live ensemble (such as a string quartet) for your special day adds to the ambience and provides a personal touch to your wedding. Also, the acoustics of a church work extremely well with string instruments.
Many churches have music requirements, so we beg you to check with the priest/pastor and musical director (if there is one) before you make any decisions. There is nothing worse than having your heart set on a particular piece of music, to then find out that it cannot be performed at the venue. Many churches have a strict policy against contemporary music.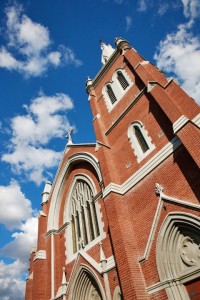 Music for church ceremonies are played in the following sections (depending on whether all are included in your individual ceremony):
Prelude (music prior the ceremony)
Processional (entrance of the bridal party)
Candle Ceremony
Offertory of the Gifts
Hymns
Holy Communion
Signing of the Register
Recessional
Post-ceremony music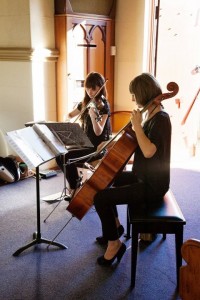 It is often the policy of the church that music should be played during all of these sections. There are many beautiful pieces of music that are approved by the church, so please consult us in order to help decide what music would be most appropriate. We want to make your music perfect and unique to your taste, whilst also adhering by the rules set by different churches.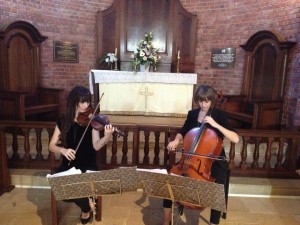 If you are having hymns as part of your ceremony, please consider hiring a singer in order to lead the congregation. There are many beautiful songs that we can arrange for string quartet (or trio/duo) and singer, such as the many different versions of 'Ave Maria' and Franck's 'Panis Angelicus'.