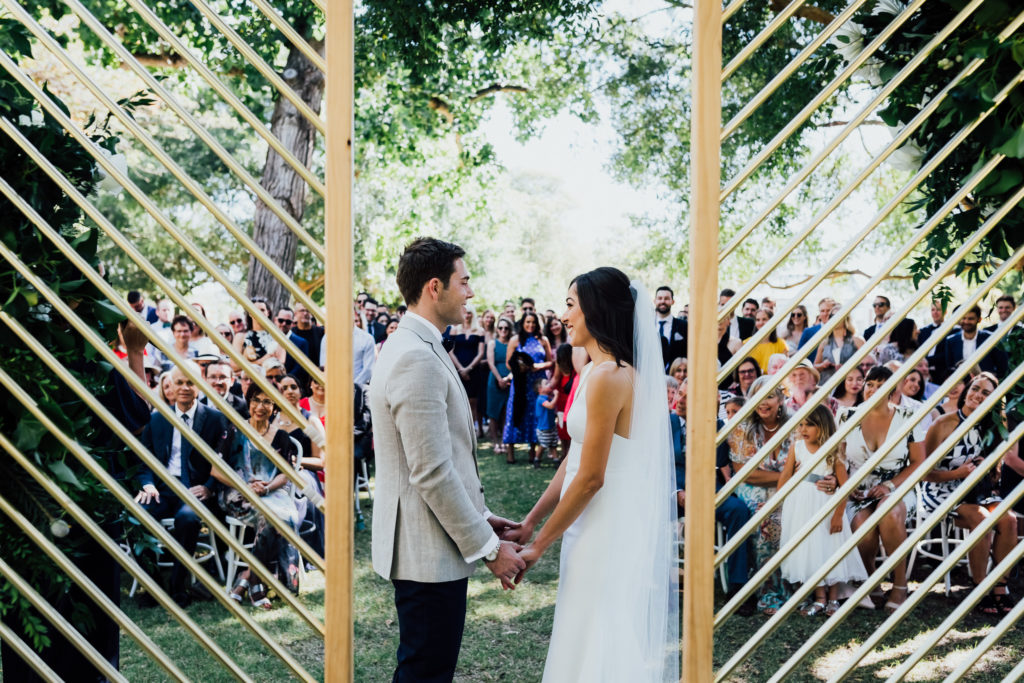 Every time we're booked to play at the Subiaco Theatre Gardens, we're reminded of what a pretty summer spot it is! The most glorious amount of shade and greenery, perfect for Claire and Anton's wedding ceremony on a sunny January day last year.
The couple were pretty set on their ensemble type and music requests – a string quartet for the ceremony and congratulations, 1.5 hour booking and a unique playlist tailored just for the two of them!
Processional • Sea of Love – Cat Power
Signing of the Register • Tonight Tonight – Smashing Pumpkins
Exit • Bittersweet Symphony – The Verve
The couple had also booked the lovely Flights of Fancy to coordinate the day and they checked in with us to confirm arrival times and set up for the musicians. If you do have a planner, co-ordinator or anybody helping with the day, feel free to put us in touch! This comes in handy especially when organising an umbrella for outdoor events.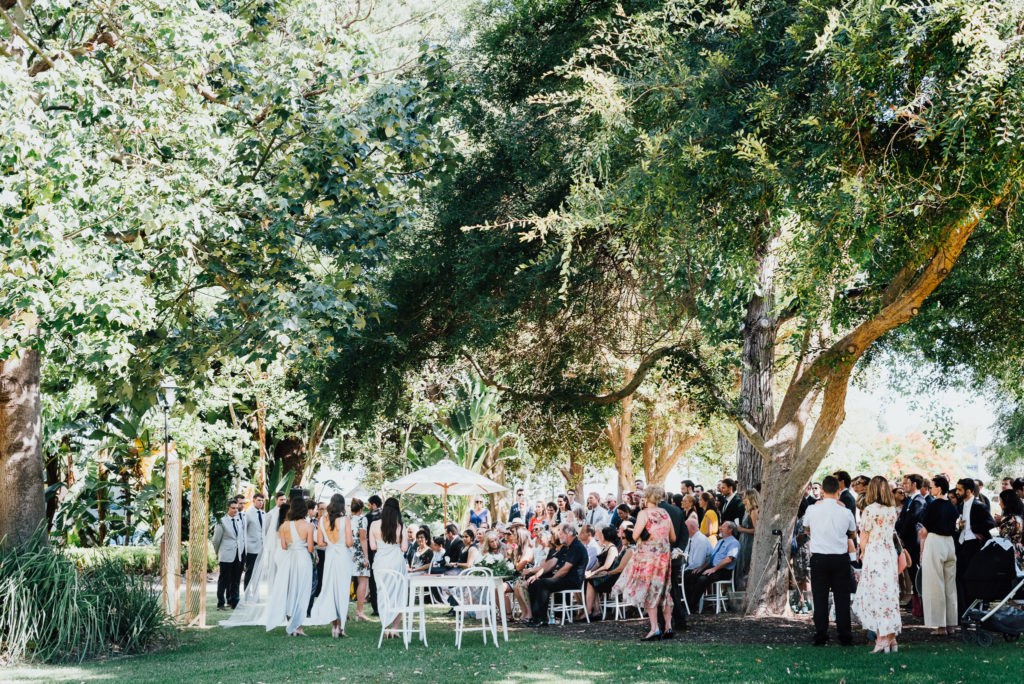 DID YOU KNOW our musicians are required to arrive at least 15 minutes before the start of your booking.
We go through all of this with you when locking in your booking time, but set up is so swift for us.
On arrival, a chat with your celebrant allows us to make sure we know all their personalised cues and then – we play!
Claire and Anton also chose a selection of pre-ceremony music from our classical list like Vivaldi's Winter – not necessarily the obvious choice for the weather, but hopefully helped to cool guests down before the ceremony! Ha!
With the 1.5 hour booking and a little tipple being served to guests post-ceremony, the string quartet continued with songs by Arcade Fire, Sufjan Stevens and some Dolce classics in Isn't She Lovely – Stevie Wonder and Lanterns by Birds of Tokyo – which you can watch on our YouTube channel!
Don't forget to L I S T E N to the audio samples by clicking on the links provided
All recorded by us and a great reference for your wedding day x
PHOTOGRAPHER | Lucking Photography
CELEBRANT | Belinda Clinton Celebrant + MC
EVENT MANAGEMENT & DESIGN | Flights of Fancy by Kristy
HIRE & STYLING | Heart Strings Hire + Style