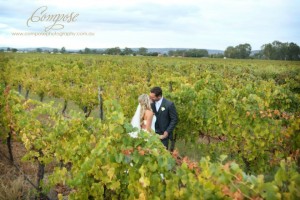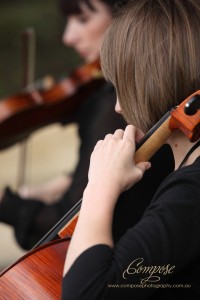 We were very lucky with the weather on this beautiful wedding day at Sandalford Winery. What started out as a rainy day, blossomed into a sunny one 10 minutes before the bride arrived.
The ceremony was held on the Merlot Lawn, with a white marquee, white carpet and rose petals for the bridal party. We were situated to the right-hand side of the marquee, underneath a red umbrella to help shield from the weather!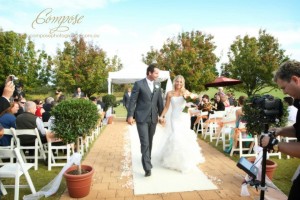 The bridesmaids and bride entered to 'Unchained Melody'. During the signing of the register, we played U2's All I Want Is You and for the exit of the bridal party 'Bittersweet Symphony'.  Following the ceremony, we continued playing contemporary music on the Merlot Lawn while guests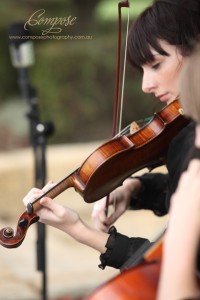 congratulated the bride and groom. Following the exit of the bride and groom for photos taken by Compose Photography. We played on the veranda while drinks and delicious canapés were served.