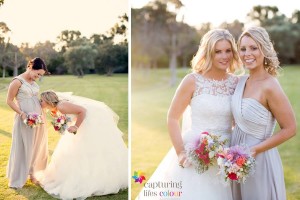 A week before her wedding, Kerrie sent us a last minute enquiry about having music for her wedding. Kerrie was a big Twilight fan and had her heart set on walking down the aisle to Turning Pages by Sleeping At Last. We whipped up a beautiful arrangement (for free of course!) so that she could make her perfect entrance. The couple had their wedding at the stunning Peel Manor House in Karnup.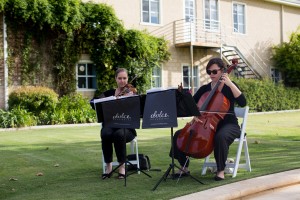 The couple chose to have a string duo, that was made up of Rachael on violin and Anna on cello. The duo played pieces by Sting, Christina Perri and U2 to name a few artists. Kerrie asked to have all contemporary music, as she was more familiar with this genre and because her husband-to-be didn't even know what a string duo was!
The couple was extremely happy with the music and the guests gave the string duo some wonderful comments.
Thank you to the wonderful wedding photographer Alinta from Capturing Lifes Colour for the pics.