"We would like to express our thanks and appreciation for helping make Lifeline WA's 50th Anniversary Cocktail Party an event to remember. The trio did an excellent job and really added to the atmosphere, we got so many positive comments about the music during the night. Dolce Ensembles were a fantastic company to work with and really added to the overall experience, thank you" – Karla Cavalli & Lifeline WA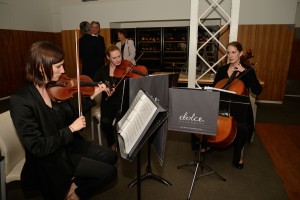 Earlier in the year, we were able to be involved with the 50th Anniversary Cocktail Party for Lifeline WA at the beloved Mosman's Restaurant, a very beautiful and popular wedding, reception and function location in Perth!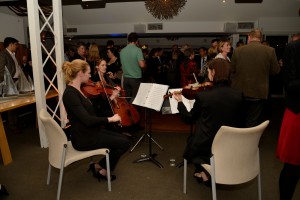 Dolce Ensembles provided a string trio, with the wonderful Steph Dean, Katie McKay & Melinda Gourlay, for a two hour booking.  The trio played a mixture of bright classical and upbeat contemporary background music while guests mingled and celebrated Lifeline WA and its achievements of the last 50 years.
We are so thankful to have been involved in the celebration of Lifeline WA and we hope they continue to do great things for the lives of all Australians – here's to another great 50 years! 🙂