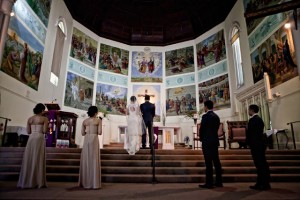 A couple of weeks before her wedding, Seren contacted us about playing for her ceremony. Luckily, we were available and were delighted to play! She was absolutely set on walking down the aisle to The Piano Guys version of Christina Perri's A Thousand Years.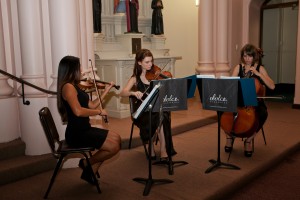 It was a slightly difficult task to recreate a piece played by cello and piano into a string trio arrangement (2 violins and cello), but with a bit of creativity and precise listening to the track we were able to play a very similar version!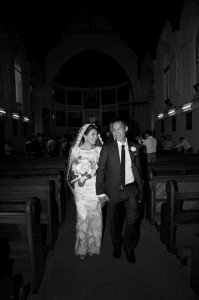 The Redemptorist Monastery is such a historic and beautiful venue. Its beautiful acoustic suited the full sonority of our string trio (made up of Kylie Liang, Kathryn Shinnick and Sidney Harvey).
Seren and Ryan signed the register to Beyonce's Halo and walked back down the aisle to Tom Jones' It's Not Unusual. It was such a fun ending to a beautiful ceremony 🙂
Thank you to Zilia Creative for the beautiful photos 🙂