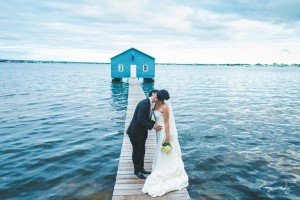 Shan and Lap chose for a string quartet to play for their lovely May wedding ceremony at St Michael the Archangel in West Leederville.  The wonderful couple chose Pachelbel's Canon in D for the entrance of the bride and bridal party.  They also chose two pieces for communion which included This Old Love by Lior and Fields of Gold by Sting. We encourage that you choose an additional piece for this section of the ceremony in case proceedings take longer than expected.  This also applies to the signing of the register as photos of the couple as well as witnesses can take some time.
During the signing, Shan and Lap chose one piece to be played, Taylor Swift's Begin Again, and the musicians repeated this until it was time to prepare for the couple's exit. To conclude the ceremony, the string quartet played U2's All I Want Is You.

Thank you to Keegan Wong Photography for the lovely photos of the couple.