Live string music is the perfect addition to any wedding or event, whether you are looking for classical music or a mix of contemporary songs.  Choosing the repertoire is one thing, but often choosing the perfect ensemble type is a little more difficult.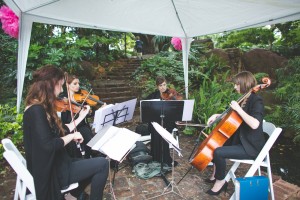 A string quartet is the most popular choice for weddings and functions and we recommend this ensemble for most bookings.
Consisting of 2 violins, viola and cello, the string quartet allows us to produce richer harmonies and more intricate parts for you and your guests to enjoy!
This is particularly important in contemporary music as we can ensure that our arrangements stay true to the songs you know and love.
A string trio is another fantastic option and is made up of 2 violins and cello.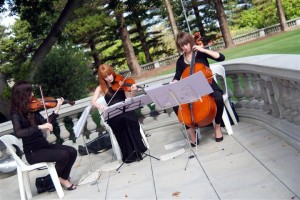 This option is versatile and the most common combinations are:
2 Violins & Cello
Flute, Violin & Cello
Violin, Viola & Cello
Other popular requests include the use of harp, guitar or vocalist – contact us for more details regarding these options.
As the string trio uses one less instrument than a string quartet, it works well for most classical and contemporary choices. It is also suitable for smaller, more intimate settings and is a budget-friendly option, or for those working with limited space.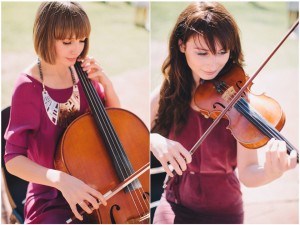 The string duo is a smaller ensemble again, consisting of violin and cello. This is a good option for more intimate settings with minimal guests. As the ensembles become smaller, the parts become more demanding to ensure the true sound of your chosen repertoire.
Again, the duo works well for those looking to add touch of live strings to their wedding or function whilst working with little space or budget.
Dolce Ensembles have many options for you to choose from so please feel free to contact us for more information on how we can be a part of your wedding or upcoming event.