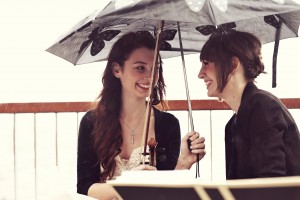 Just as we arrived at Kings Park on this November afternoon, the weather started turning ominous with dark clouds gathering over the location. The weather soon turned stormy and our string trio was faced with the awful decision of whether we could play.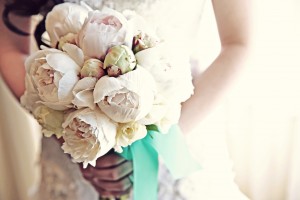 As Kings Park does not allow umbrellas or marquees to be used and the chosen location was not sheltered, we hid under our own umbrellas as guests arrived. The rain subsided slightly as the bride arrived in horse and carriage and Kylie, our beautiful second violinist was able to hold umbrellas over us to protect our instruments. We played Pachelbel's Canon (listen here) as Yusida walked down the aisle with her father.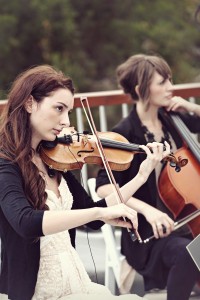 The rain then became heavier, and with the help of both Kylie and Sidney, Kathryn was able to give a solo rendition of Edith Piaf's 'La Vie en Rose' during the signing of the register. While it was a little sparse without the other violin and cello, it managed to provide a reflective atmosphere whilst the couple signed the official documents.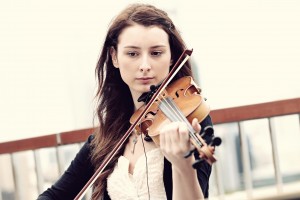 The rain then dwindled as the couple were congratulated by guests, and Sidney and Kathryn were able to give a string duo version of The Beatles 'All You Need Is Love,' whilst Kylie put her talents to use by holding umbrellas.
We then moved to Fraser's Restaurant and played contemporary music including Etta James' 'At Last', Amy Winehouse's 'Back To Black' and U2's 'All I Want Is You'. These beautiful photos were taken by Faustine Tijoe from Axioo Photography.