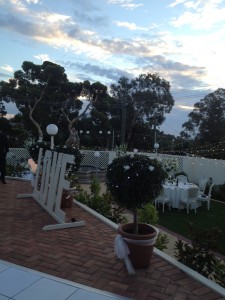 "Dolce Ensembles were fantastic they really added that extra bit of sophistication to our engagement party that we were looking for, they really made our day magical!" – Diana & Keith
On a warm December evening, Diana and Keith's engagement party was held at a private residence in the Perth Hills and was a stunning location overlooking the city at sunset.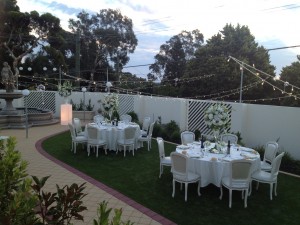 The outdoor pool area was decorated with strings of lanterns and lights, floating lilies and candles, and tables were set up around a beautiful fountain for the engagement dinner.
The set up was stunning and both musicians were blown away by how elegant the area looked!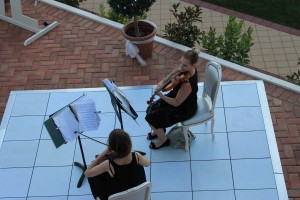 As guests arrived to greet the couple over wine and delicious looking canapés, the duo played a wide range of music chosen by the couple including the popular Pachelbel's Canon, Boccherini's 'Minuetto', 'Sleeping Beauty Waltz' by Tchaikovsky and Herman Hupfeld's 'As Time Goes By' from Casablanca.
A big thank you to the couple for including us in their special event and for making us feel so welcome =)