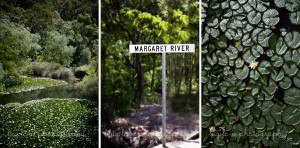 Hayley and Dan held their wedding ceremony at the stunning St. Thomas Moore Church in Margaret River. The ceremony was conducted by Father Pierre and was one filled with beautiful readings and lovely moments.
The couple booke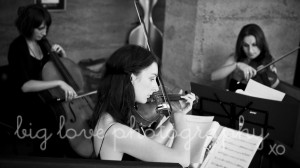 d a String Trio to perform for their ceremony. Kathryn and Christina Katsimbardis played violin, with Sidney playing cello. Hayley surprised her guests by walking into the often parodied, but powerful theme from "Chariots of Fire" by Vangelis. There were some giggles by the guests at the music choice, but everyone was stunned by her radiance and spectacular dress.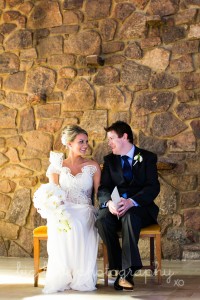 During the candle ceremony, we played Morricone's "Gabriel's Oboe"; a piece that works perfectly for this section of a mass. During the signing of the register, we played Gomez's "Tijuana Lady" which worked surprisingly well for string trio. The couple exited to Temper Trap's "Sweet Dispostion," which is now one of our favourite songs to play!
Thank you Hayley and Dan for including us in your special day – it was a sublime and memorable occasion 🙂 Thanks to Big Love Photography for the awesome pics.