"It was such a pleasure dealing with Dolce Ensembles – from finding them online to booking and choosing songs! They were friendly and professional and made our planning an easy and pleasant experience. We were very impressed by their service, fantastic song range, assistance with planning and amazing sound on the day!" – Melissa & Richard Hayward

Melissa and Richard's afternoon wedding was held at the scenic Wildflower Pavilion in Kings Park. Before the ceremony, the duo played a selection of light classical music with some well known contemporary songs to entertain the arriving guests.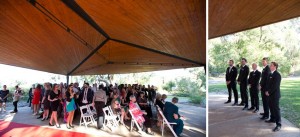 Melissa arrived and walked down the aisle following her bridesmaids as we played a lovely arrangement of 'Can't Help Falling in Love' by Elvis Presley which was perfectly selected by the couple. Our upbeat rendition of 'I'm Yours' by Jason Mraz accompanied the signing of the register and U2's 'Beautiful Day' completed the ceremony as the couple walked back down the as a married couple to greet their guests.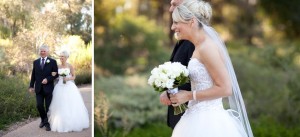 A big thank you to Aksent Photography for some stunning photographs of the day, capturing the wonderful spirit of the couple and their family and friends. For more wonderful images of Melissa and Richard's wedding, visit Aksent Photography's blogpost here.