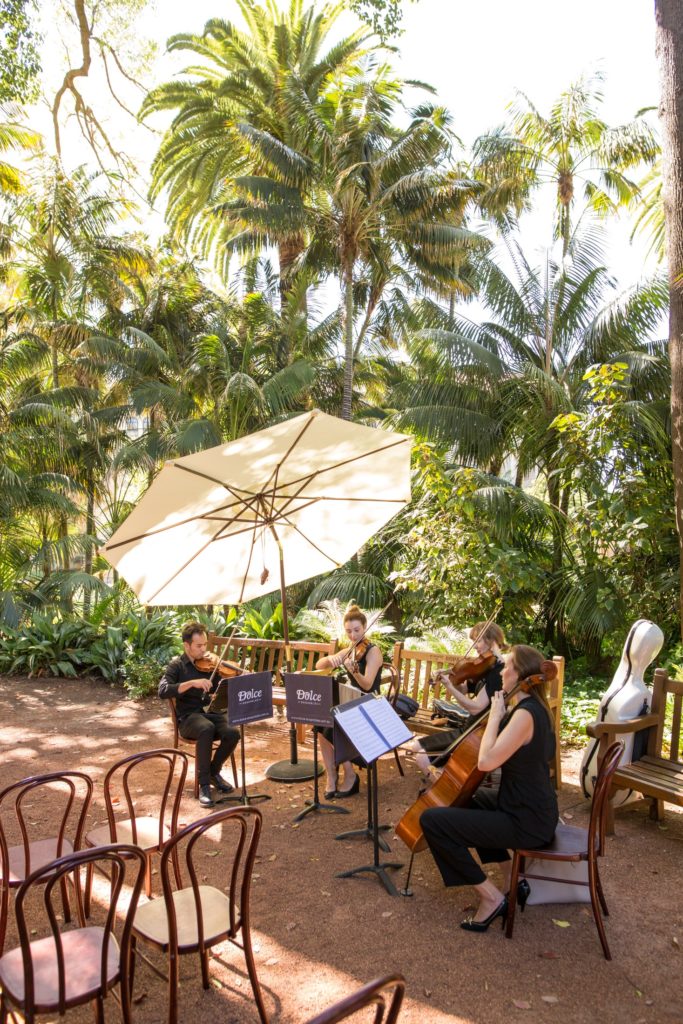 Our string quartet was so lucky to be invited to play at Richard and Kristy's wedding. Richard is also a wonderful cellist and all-round creative talent in Perth, and we were so touched that he invited us to play for his wedding. The couple chose to have a string quartet for their wedding, and we had the wonderful Perth musicians Shaun Lee-Chen (violin), Kathy Potter (viola), Sacha McCulloch (cello) and the usual-Kathryn (violin) playing for their day.
There were so many beautiful music choices, handpicked by the couple to complement their day perfectly. They asked for two songs by Damien Rice to be arranged especially for the day, and we are so happy that these are now in our repertoire as they work wonderfully for strings!
Always the star of our playlist, the bride walked down the aisle to Lior's This Old Love (have a listen here) and the couple exited to the audience-fave Don't Stop Me Now by Queen.
Thank you so much to the wonderful Perth wedding photographers Dave and Charlotte Photography for the gorgeous snap.
Much love, Kathryn xo